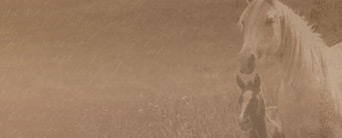 Call us to book your next riding adventure!

The best way to reach us is by phone at 435-335-7581

Or e-mail us at breckcrystal@yahoo.com

We do not have internet service; therefore, it may take up to a week for us to get back to you.  For faster service, please phone.

Breck and Becky Crystal

PO Box 1316

Boulder, UT 84716

Directions to the ranch from Boulder, UT:

Take Hwy 12 south out of town approximately 3.5 miles.  You will come to the Hell's Backbone/Salt Gulch Road.  Turn Right (west).  Go about 3.5 miles down this road.  You will see a sign at our driveway on the left (south) side of the road that says "Boulder Mountain Guest Ranch."  This is our driveway as well.  Go about .25 mile down the drive, and park on the right just before the corrals.